iOS
Apple launches new music streaming service focused on classical music. The new Apple Music Classical app offers Apple Music subscribers over 5 million classical music tracks, including new releases in high-quality audio and provides access to hundreds of curated playlists. According to Apple, there are thousands of exclusive albums and other features like songwriter biographies and in-depth reviews of important works.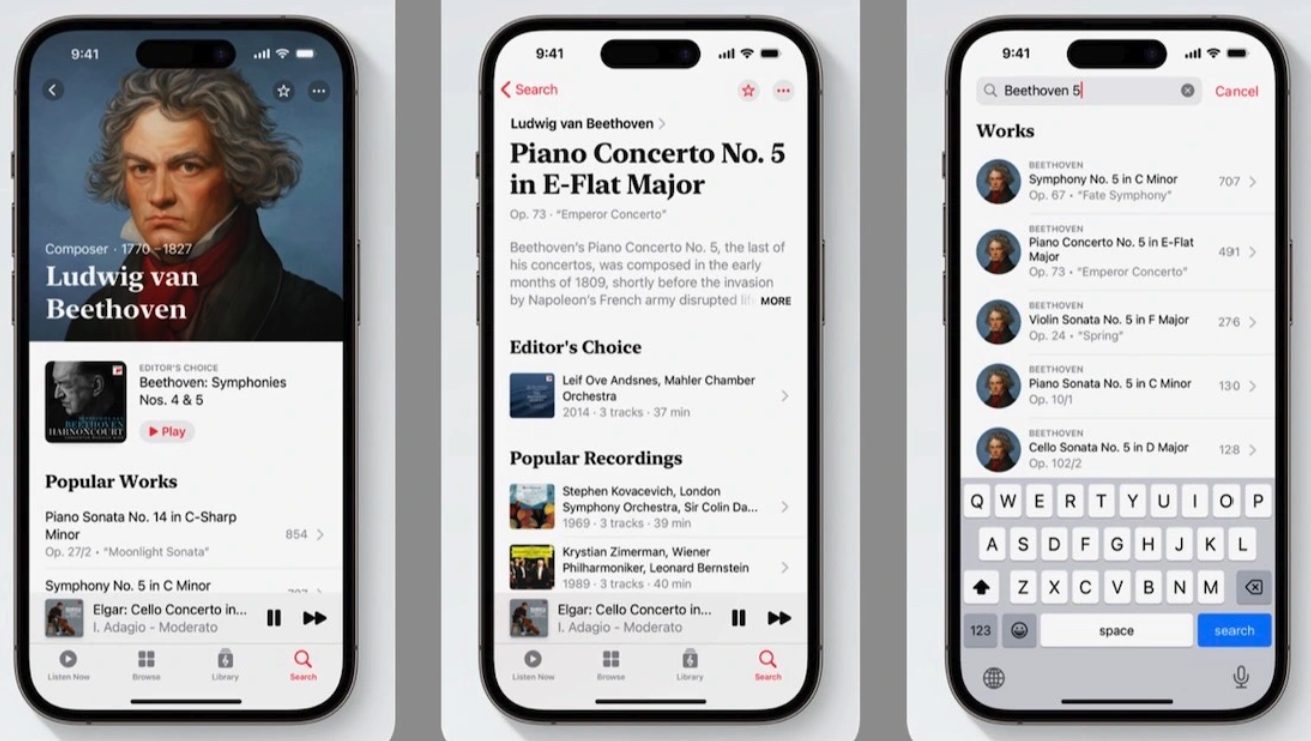 Although the app was announced, it is currently only available for pre-order on the App Store. The release date is March 28th at the end of this month. Also, the app will only support iOS devices running iOS 15.4 or later at the time of release.
The company's decision to target classical music listeners with a standalone app is a differentiator for its Apple Music subscription service, but rival Spotify announced this week that it will be adding more tech features like AI and video.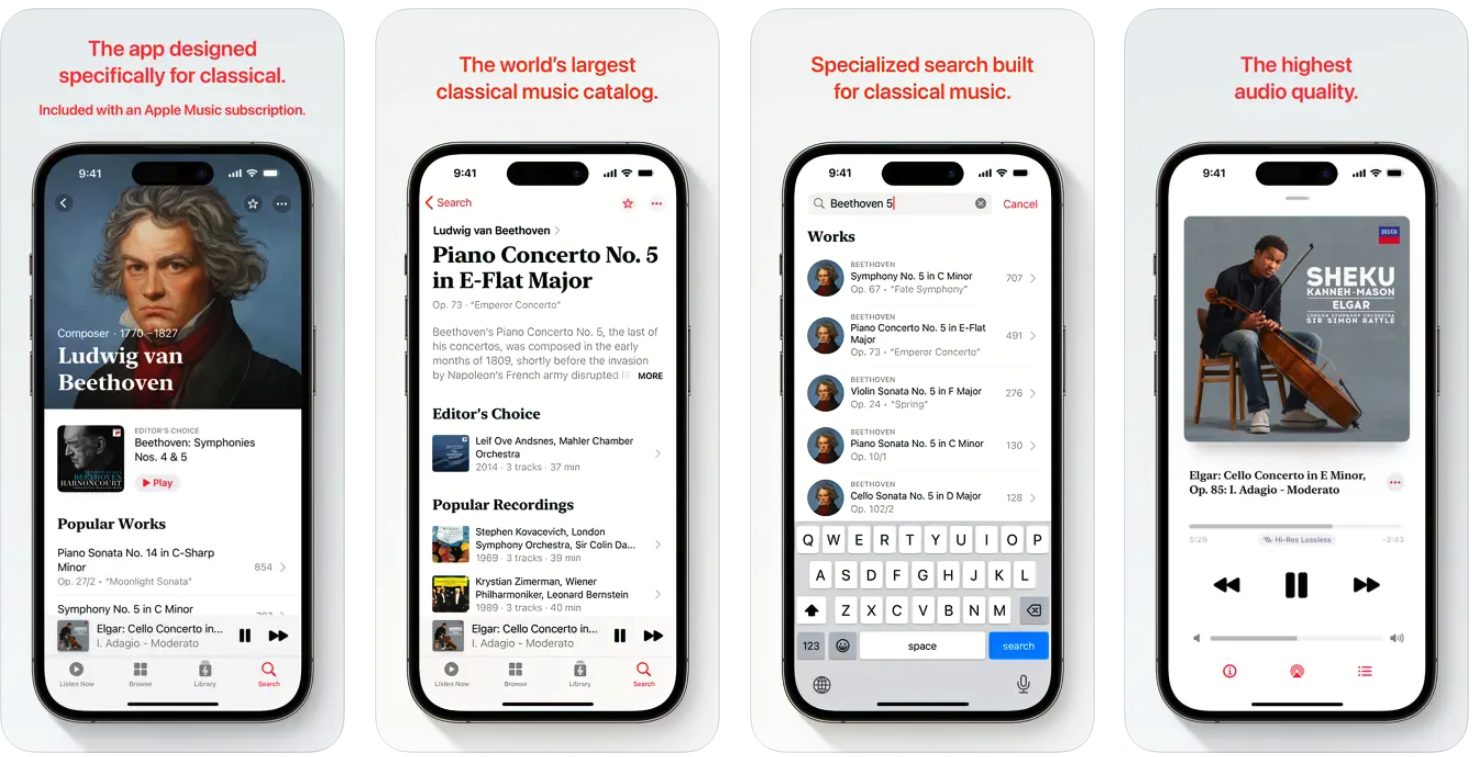 Apple Music Classical provides a simple interface for interacting with classical works. Users can search by composer, work, director, or even catalog number to find recordings.
The app also allows users to dive into recordings and read editorial notes and descriptions of key works about the composer. Famous composers will have exclusive high-definition digital portraits commissioned by Apple from the artist.
The service will continue to be updated with new music over time. Apple has been working with classical music artists and music institutions to offer exclusive content and recordings at launch, and says it will continue to do so in the future. Follow news and updates about app and music releases at @appleclassical Twitter account.
Yuuma
yuuma at 2023年03月13日 10:00:00
Apple just released the latest apple developer app to help you create great apps for Mac, iPhone, iPad, Apple Watch, and Apple TV, and the best way to experience WWDC.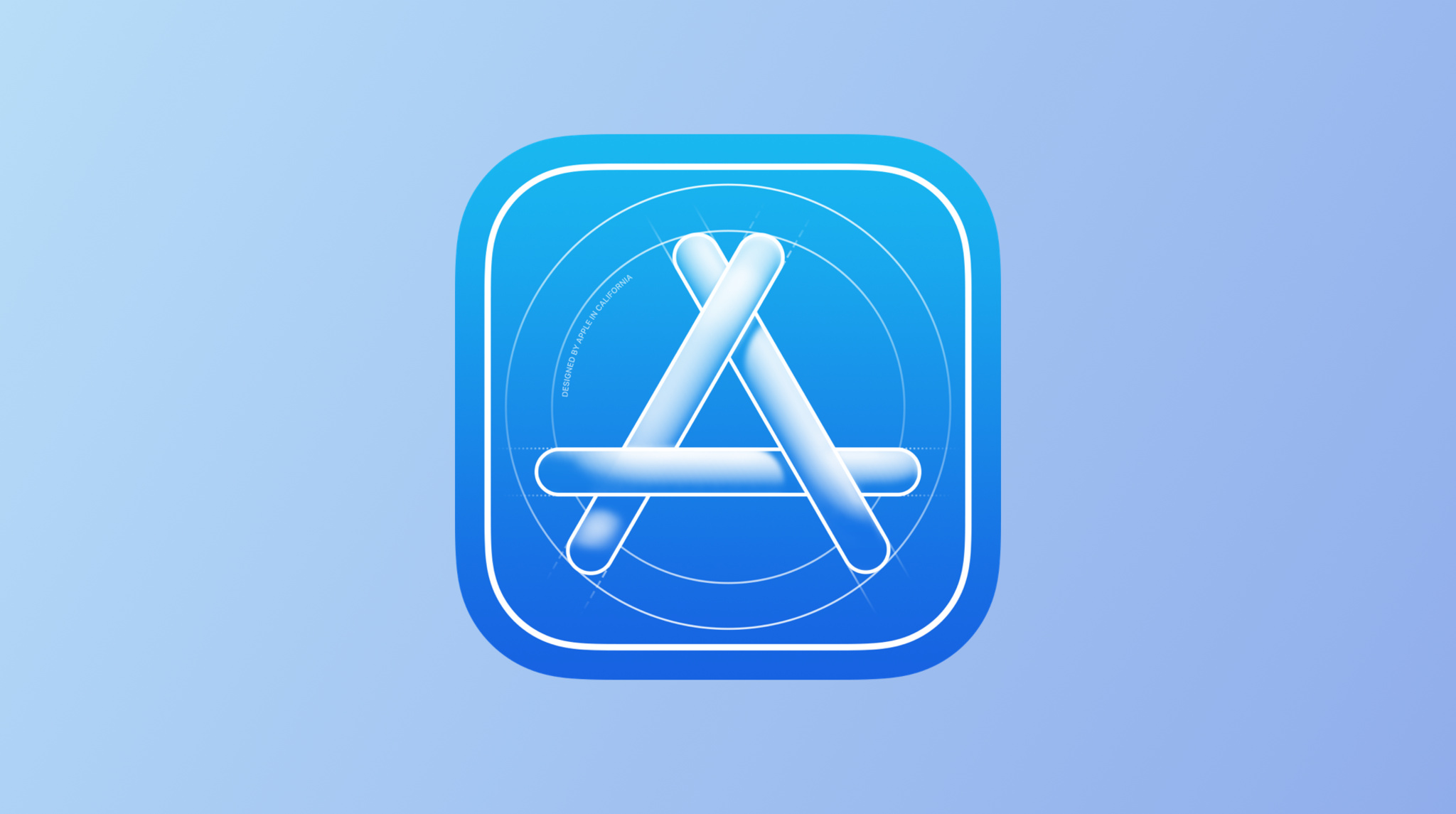 The Developer app is available for best practices, tips, tricks, and resources for every part of the process and Learn about the latest Apple technology and explore new ideas through video sessions, articles, and related documentation. Receive notifications for the latest news and announcements. You can also get inspiration from the stories of the Apple developer community.
This app will act like the home of this year's online WWDC experience. Millions of developers around the world are joining on June 6th to learn about the future of the Apple platform at Keynote and Platforms State of the Union etc.
Throughout the week, you can visit the WWDC tab to see a complete schedule of daily video sessions, labs, digital room activities, coding and design challenges.
Now that the Developer app supports SharePlay, you can watch videos with your friends and colleagues. You just need to start the FaceTime call, then go to the Developer app and start playing. Once inside the app, you can choose to play the video on your device or share it with everyone in the call. On iOS and iPad OS, you can also start SharePlay from a shared sheet.
Yuuma
yuuma at 2022年05月30日 10:00:00
This year, the Apple Worldwide Developers Conference (WWDC) will be an online-only event, June 6-10. However, Apple said it hosted a face-to-face session at Apple Park on June 6, with some developers and students watching the State of the Union address and video together with the online community.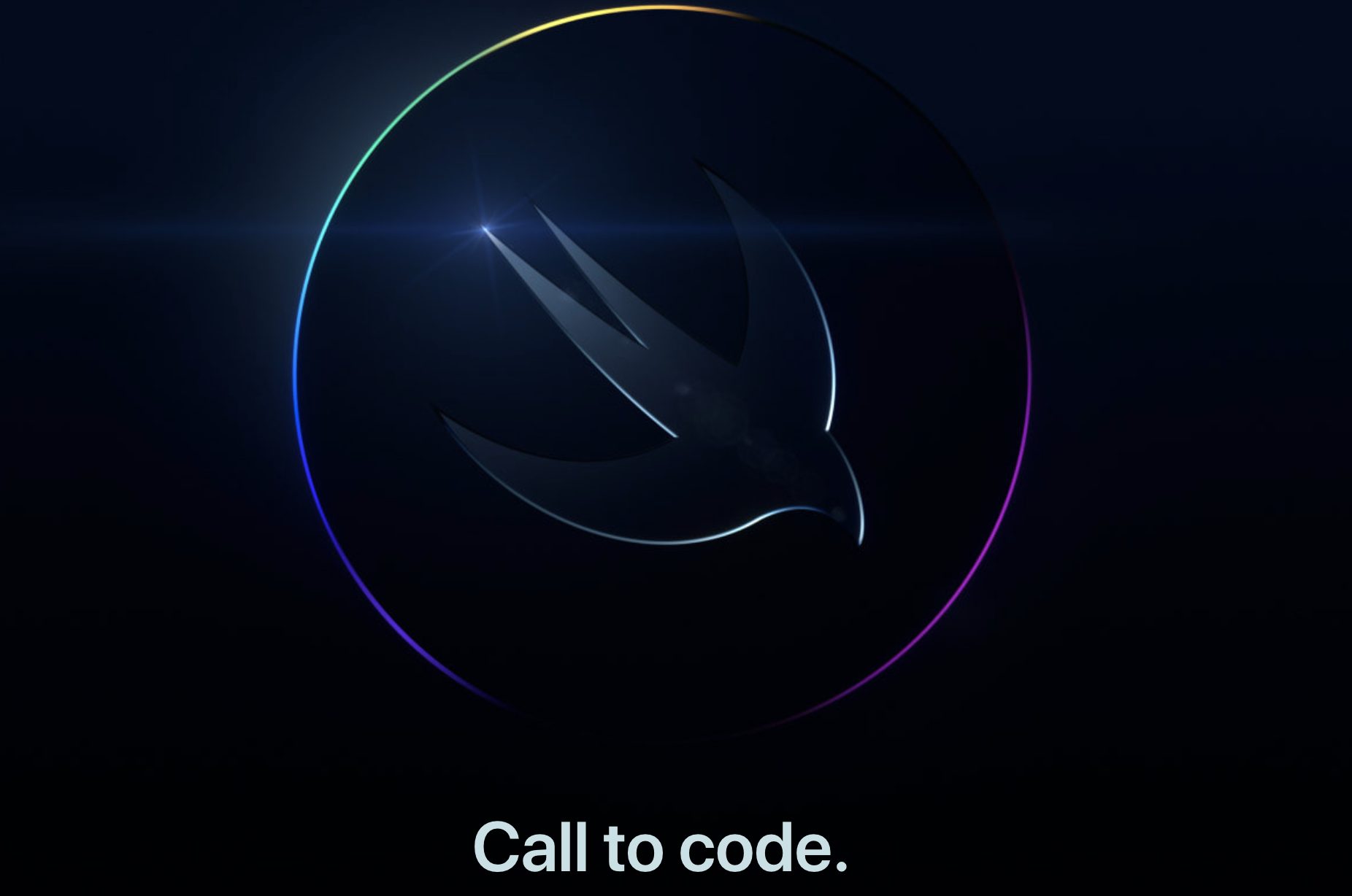 WWDC is traditionally a software-focused event where Apple details its upcoming updates to iOS, iPadOS, macOS, tvOS, and watchOS. Last year, for example, Apple announced a series of software enhancements such as SharePlay support for FaceTime, the ability to store IDs digitally in Apple Wallet, widget support for iPadOS, and new privacy features with its subscription service, iCloudPlus.
But that doesn't mean WWDC is always about software. Past events have seen the launch of the new Mac Pro and HomePod, as well as the updated iMac and iPad Pro. At Apple's 2021 conference, it announced that it would be moving its Mac lineup to its own Arm-based Apple Silicon.
You can check out the more detail of the program here if you are interested.
Yuuma
yuuma at 2022年04月11日 01:55:31
Apple has announced the latest desktop computer, MacStudio. This is a new company computer and the most powerful computer Apple has ever made. It's twice the size of the Mac mini, but thanks to some great Mac Studio specs, it offers twice the performance of the latest MacBook Pro thanks to the new M1 Ultra processor.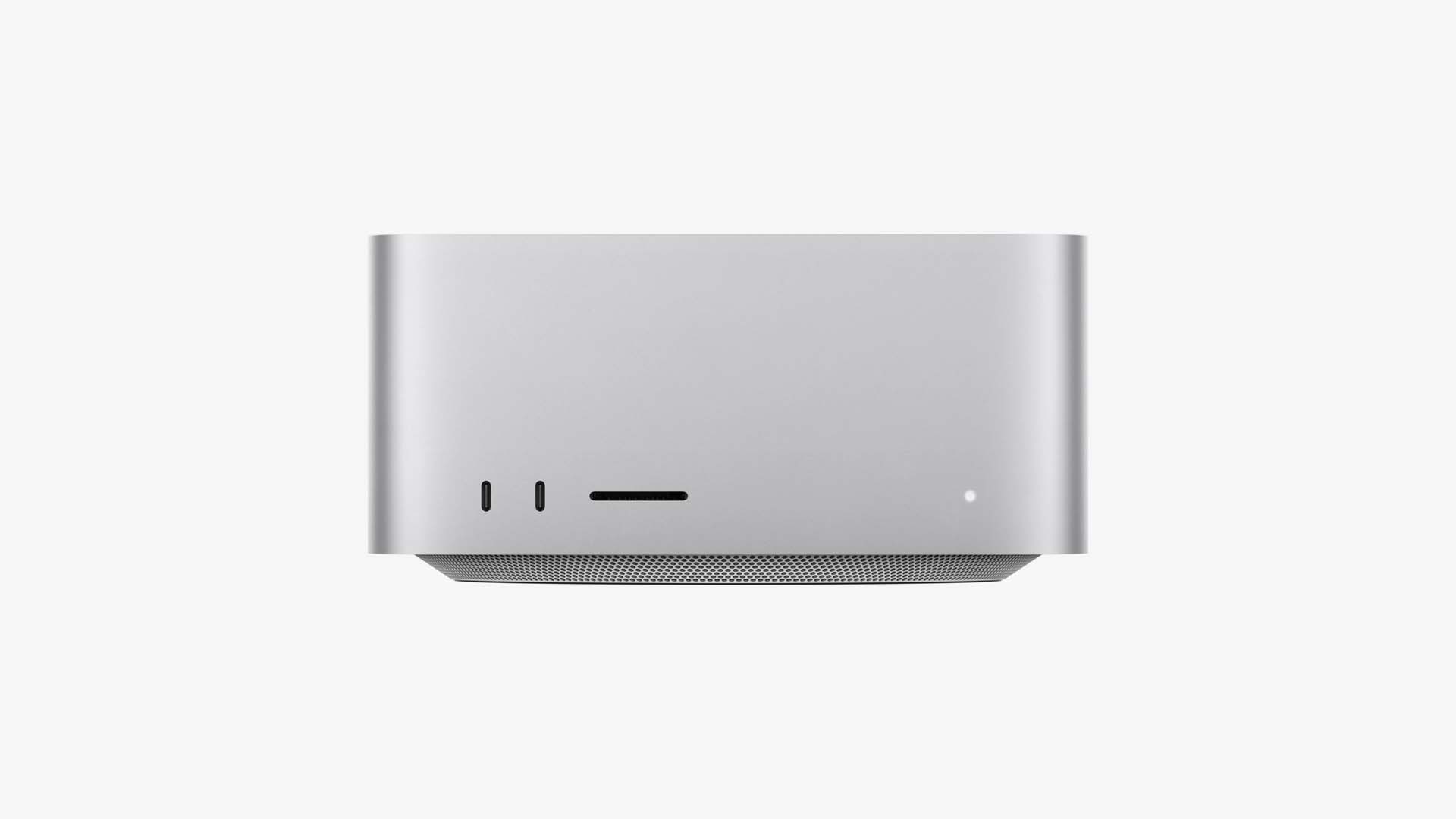 Inside your computer, Mac Studio specifications include Wi-Fi 6 and Bluetooth 5.0 for the fastest connection speeds. If you prefer a wired connection in your old school, Mac Studio will cover you too.
There are two USB-C ports on the front of Mac Studio. In the M1 Max version, these support USB 3, and in the M1 Ultra version, they are upgraded to Thunderbolt 4. There is also an SD card slot on the front, which is safe for photographers and videographers.
Inside is the M1 Ultra processor. It's made from Apple's latest Apple silicon processor and basically connects two M1 Max processors. The M1 Ultra has a 20-core CPU, a 48-core GPU 24, a 32-core neural engine 16, 64 GB of unified memory, and 1 TB of SSD storage. Debuting on the MacBook Pro in late 2021, the M1 Max accounts for half of all these numbers and still surprises everyone at launch.
This is my personal favourite for now as a work stations and I hope Apple will annouce a beast macbook pro by estimating with the products launched this time
Yuuma
yuuma at 2022年03月14日 11:04:00
The next Apple event is Tuesday, March 8th. This will be a virtual event that can also be viewed from Apple's website or Apple TV and YouTube. Today I gonna share with you some rumors expectations for this coming event.
New iPhone SE
Every few years, Apple releases a low-priced iPhone with the latest components in its old body, and this year is no exception. Apple plans to launch a third iPhone SE for $ 399, with the same iPhone 6-like design as before, but with 5G support, an improved camera, and an A15 Bionic processor.
iPad air 5
New year, new iPad. The iPad will be equipped with an A15 chip, two additional speakers (four in total), and a 5G connection. The camera may also be improved.
Mac mini
Apple plans to announce a number of Macs this year, with at least one likely to be seen at the March 8 event. The catchphrase "Peak Performance"; and the direction is that Apple usually won't launch high-performance mobile products until the fall.
Rumor has it that the "Mac Mini Pro" with M1 Max and M1 Pro chips is now being pointed out. After all, it doesn't make sense for Apple laptops to be stronger than desktop products for a long time. This Mac Mini is expected to offer a slimmer and more sophisticated design.
New MacBook with M2
Apple's M1 chip was announced in 2020. That is, you are trying to get an update. Rumor has it that the new MacBook Pro with an entry-level M2 chip should be better than the previous M1 MacBook Pro, but it doesn't quite match the M1 Pro or Max.
To keep costs relatively low, the new MacBook Pro doesn't have a flashy 120Hz display or Mini LED panel. The benefit of inferior screen technology is that it can avoid the dreaded notch, perhaps.
It's also very likely that Apple will announce a redesigned MacBook Air with an M2 chip later this year, but it's not sure.
iOS 15.4
On the software side, we are planning a release date for iOS 15.4. This is primarily a mid-cycle update and primarily includes Face ID support while wearing a mask. It also includes over 30 new emojis, non-binary Siri voice, and support for multi-device interaction with Universal Control. But most of the software might come at WWDC later this year.
Yuuma
yuuma at 2022年03月07日 10:30:00