iOS
With the new "Standby" view in iOS 17, you can now use your iPhone as a deskside clock.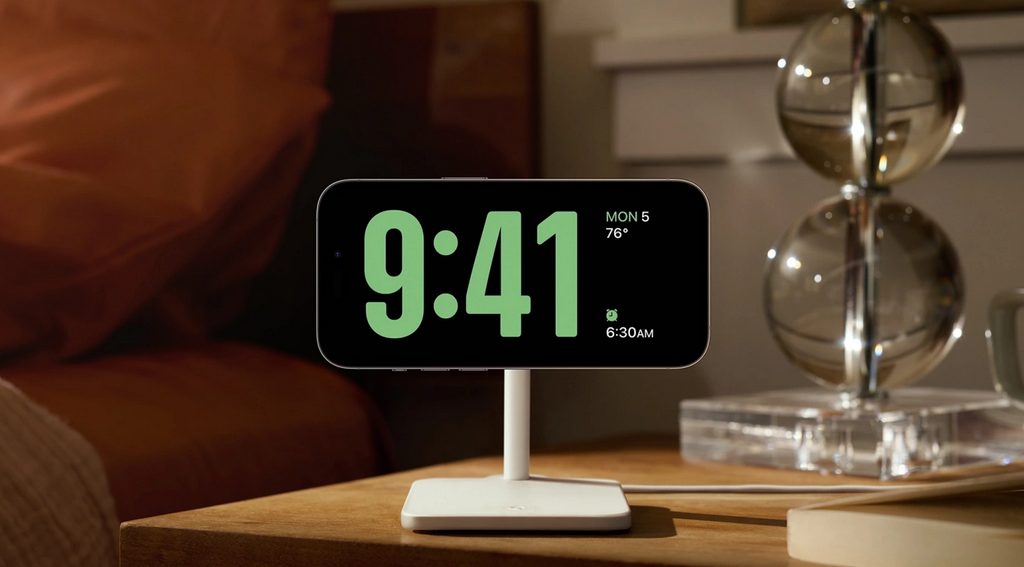 Announced at Apple's WWDC conference, the feature activates standby when you lay your iPhone on its side while it's charging. Provides at-a-glance information such as time and incoming notifications via swipe-able widgets.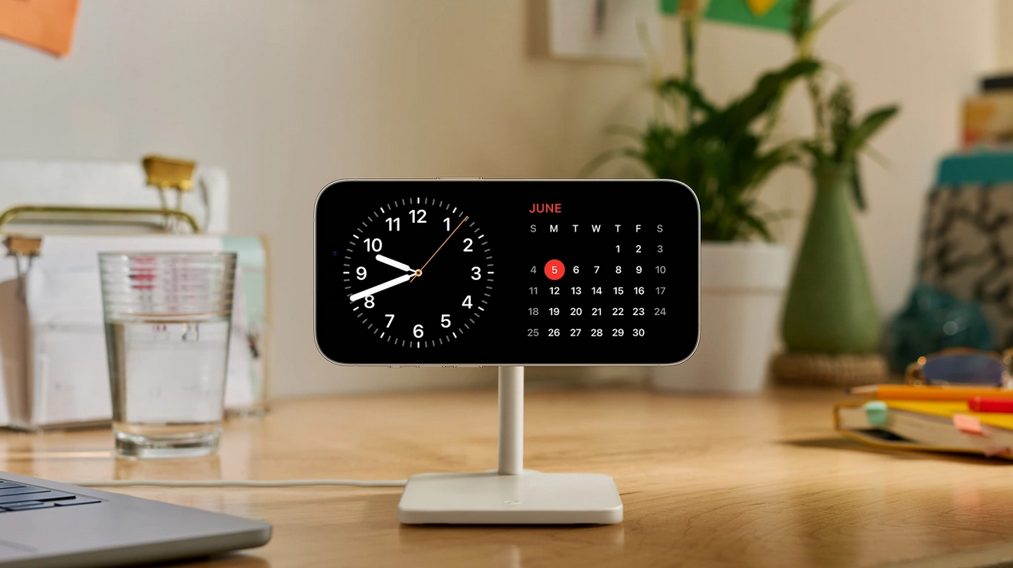 Apple didn't say if Standby is a special exclusive feature of iPhone, but it's probably more useful on the iPad's larger screen. But either way, it seems like a smart move to take advantage of a device that was left on your desk.
Yuuma
yuuma at 2023年06月12日 10:00:00
OpenAI has expanded the availability of its ChatGPT app to iOS users in India and 32 other countries just one week after its US release.
The new list of countries includes Algeria, Argentina, Azerbaijan, Bolivia, Brazil, Canada, Chile, Costa Rica, Ecuador, Estonia, Ghana, India, Iraq, Israel, Japan, Jordan, Kazakhstan, Kuwait, Lebanon, Lithuania, Mauritania, Includes Mauritius, Mexico, Morocco, Namibia, Nauru, Oman, Pakistan, Peru, Poland, Qatar, Slovenia, Tunisia, United Arab Emirates.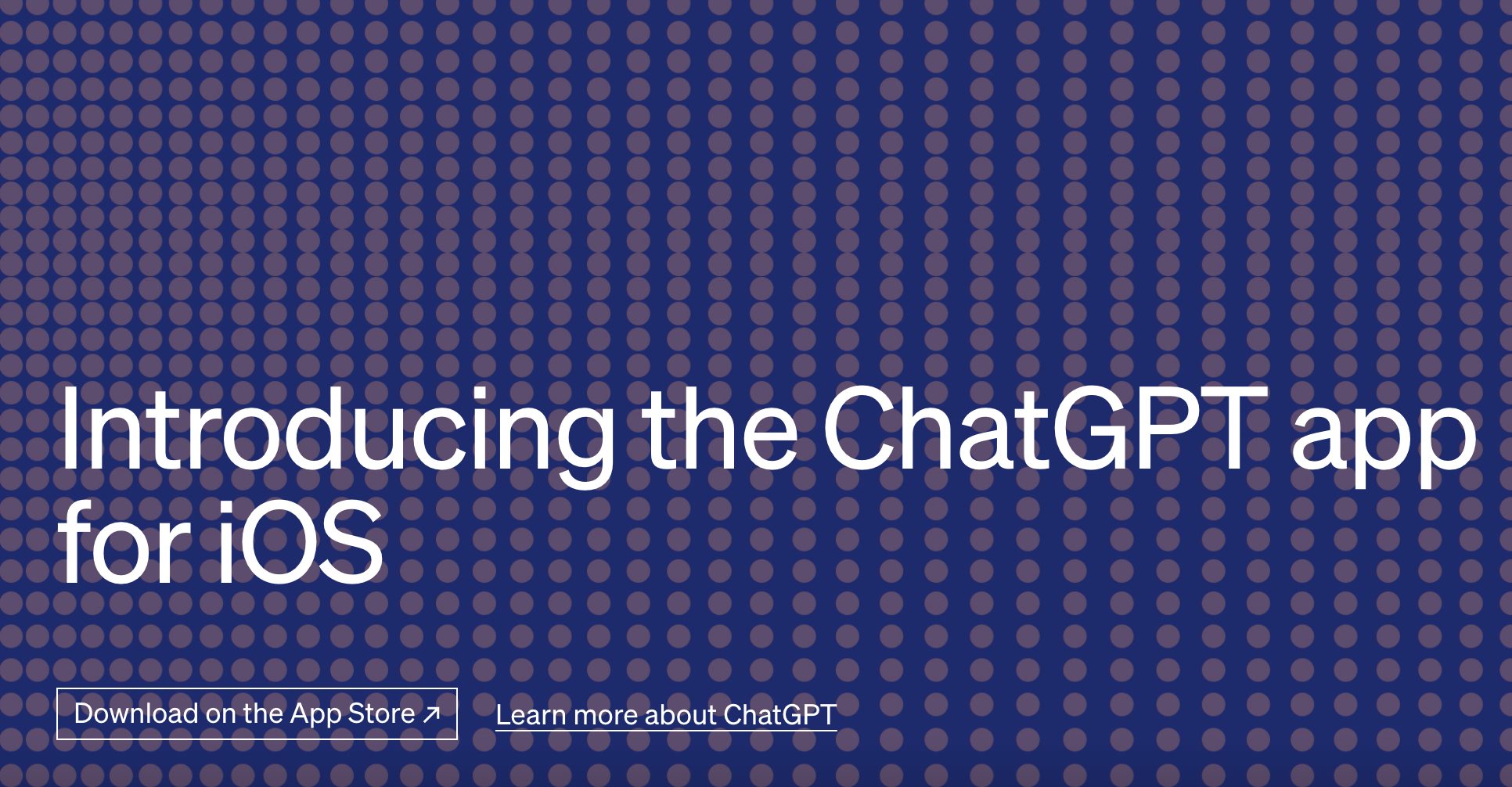 Earlier this week, OpenAI added his ChatGPT application to 11 other countries, including European countries such as France, Germany, and Ireland, New Zealand, Nigeria, South Korea, and the United Kingdom, following the United States.
According to data shared by app intelligence firm data.ai, the ChatGPT mobile app surpassed 500,000 downloads in the first six days after it was first available in the US last Thursday (May 18). This achievement makes the app one of the best performing new apps.
The ChatGPT app is free to download and ad-free, allowing users to interact with his AI-based generative chatbot using his iPhone. It also supports voice input via OpenAI's Whisper speech recognition system, allowing ChatGPT Plus users to access advanced features via his GPT-4. Additionally, users can also sign up for the ChatGPT Plus service ($20 per month in the US) directly from his iOS app.
The expansion of the ChatGPT app comes at a time when OpenAI CEO Sam Altman is traveling to several countries to connect with global policymakers and understand their concerns about AI. The official met with some European leaders this week. He plans to visit India early next month.
Yuuma
yuuma at 2023年05月29日 10:00:00
OpenAI has announced the release of an official iOS app that allows users to access the popular AI chatbot on the go. The new ChatGPT app is free, ad-free, and has voice input, but will be limited to U.S. users at launch.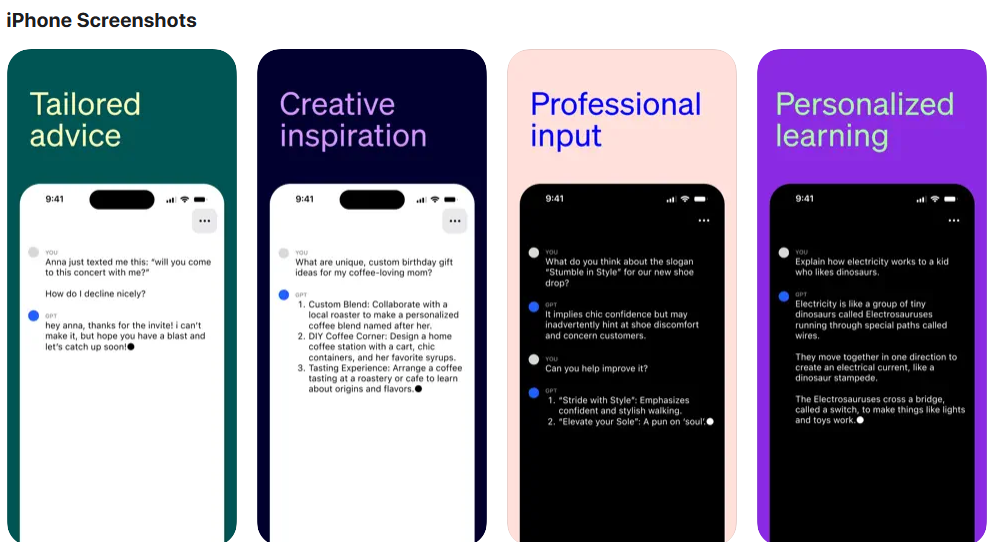 The app allows users to ask questions, get advice, find inspiration, learn, and research without having to perform a traditional web search. can. The release could also affect Google, Safari which is the current search engine benefits from being the default search engine for Apple's iPhone and of course Siri.
With the mobile version of ChatGPT, the app syncs your history across all your devices. The app also integrates with Whisper, OpenAI's open-source speech recognition system, to enable voice input.
OpenAI said ChatGPT Plus subscribers will be able to access GPT-4 features through the new app, as well as gain early access to new features and faster response times.
The company says the rollout of the new app will begin in the US, but will expand to other countries in the "coming weeks." It also announces the Android version is coming soon as well.
Yuuma
yuuma at 2023年05月22日 10:00:00
These days, almost every conversation in tech seems to center around AI and chatbots. OpenAI, backed by Microsoft, released a new language model called GPT-4. Google said it is integrating AI into its Workspace tools like Gmail and Docs. Microsoft Bing has drawn attention to itself with a chatbot-enabled search.
People have long complained that Siri doesn't understand queries (including mine). Siri (and other assistants like Alexa and Google Assistant) can't understand the different accents and phonetics of people in different parts of the world, even if they speak the same language.
ChatGPT's new fame and text-based search make it easy for people to interact with various AI models. But for now, the only way to chat with Siri, Apple's artificial intelligence assistant, is to enable the feature in Accessibility Settings.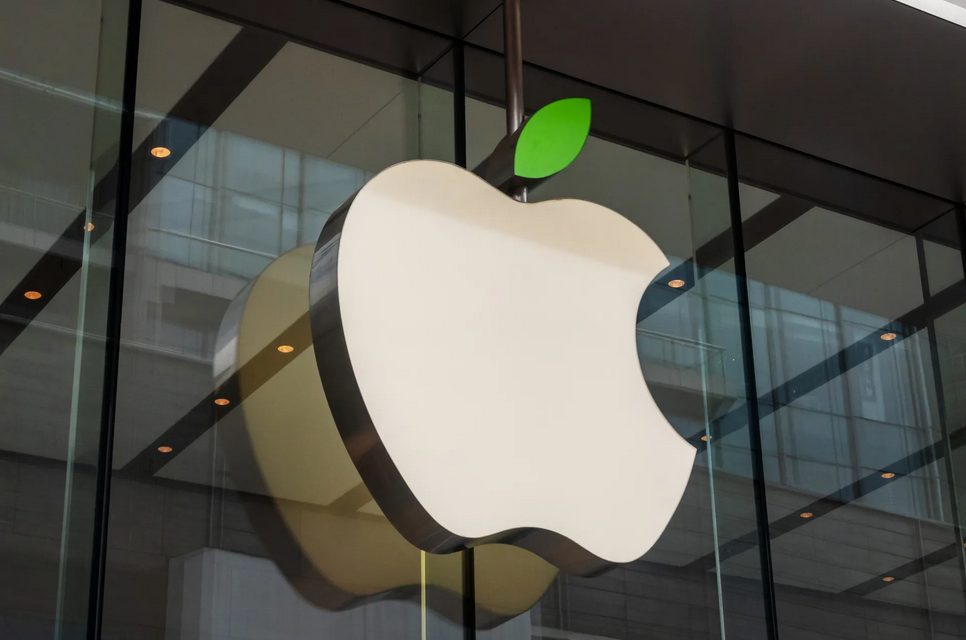 In an interview with the NYT, John Burke, a former Apple engineer who worked on Siri, said the Apple Assistant has been slow to evolve because of "clunky code" that makes updating even basic functionality difficult. He also mentioned that Siri has a huge database with many words. So when engineers needed to add features, the database had to be rebuilt. The process reportedly took up to six weeks.
The NYT report did not clarify whether Apple is building its own language model or whether it wants to adopt an existing model. But like Google and Microsoft, Apple doesn't want to limit itself to offering chatbots powered by Siri.
Apple has generally kept quiet about its AI efforts. But in January, the company launched a program that offers authors an AI-powered narration service that converts books into audiobooks. This shows that iPhone makers are already thinking about generative AI use cases.
Yuuma
yuuma at 2023年03月27日 10:00:00
Apple launches new music streaming service focused on classical music. The new Apple Music Classical app offers Apple Music subscribers over 5 million classical music tracks, including new releases in high-quality audio and provides access to hundreds of curated playlists. According to Apple, there are thousands of exclusive albums and other features like songwriter biographies and in-depth reviews of important works.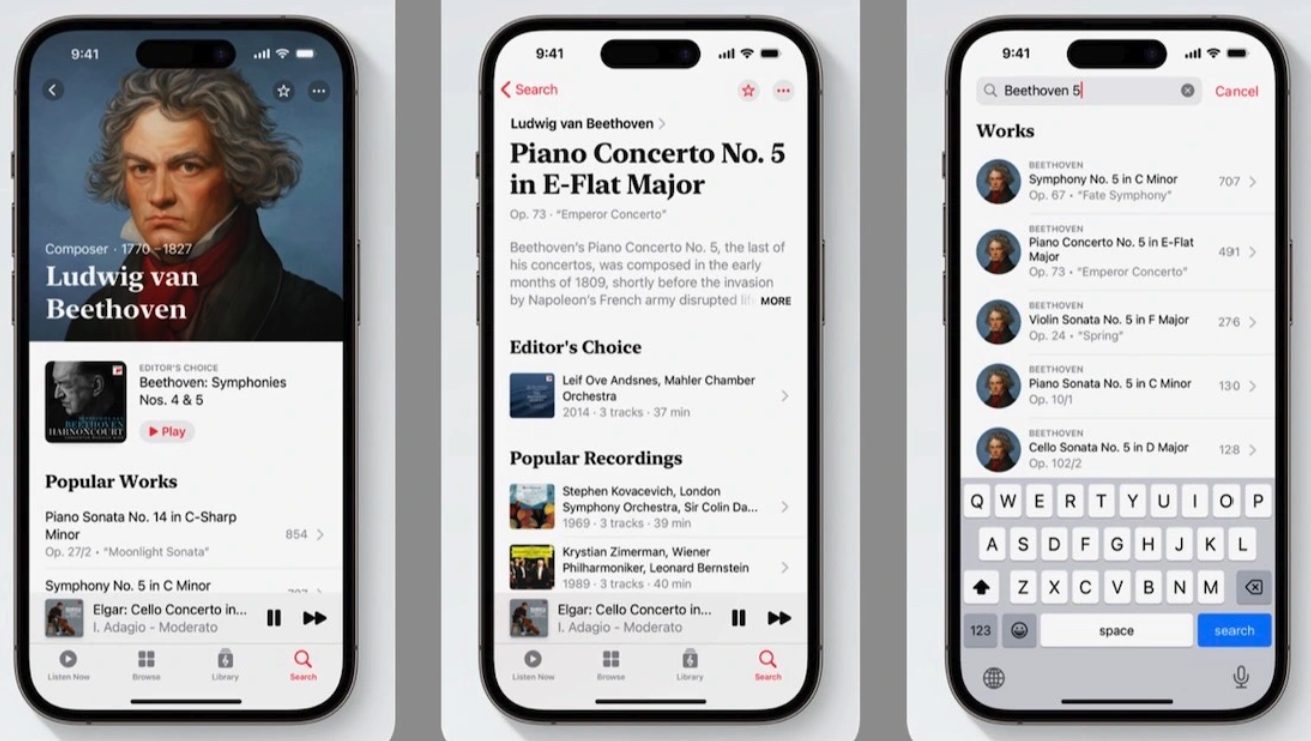 Although the app was announced, it is currently only available for pre-order on the App Store. The release date is March 28th at the end of this month. Also, the app will only support iOS devices running iOS 15.4 or later at the time of release.
The company's decision to target classical music listeners with a standalone app is a differentiator for its Apple Music subscription service, but rival Spotify announced this week that it will be adding more tech features like AI and video.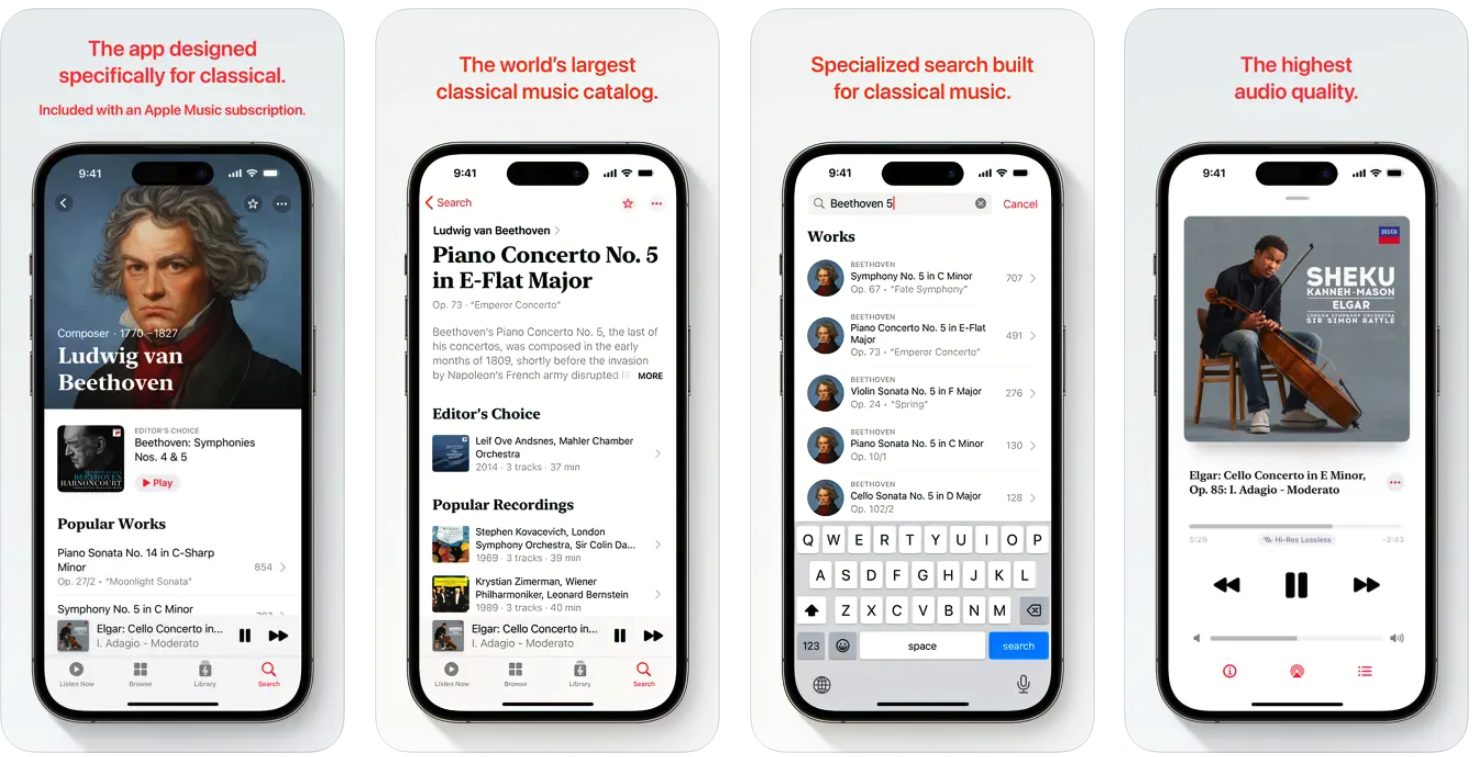 Apple Music Classical provides a simple interface for interacting with classical works. Users can search by composer, work, director, or even catalog number to find recordings.
The app also allows users to dive into recordings and read editorial notes and descriptions of key works about the composer. Famous composers will have exclusive high-definition digital portraits commissioned by Apple from the artist.
The service will continue to be updated with new music over time. Apple has been working with classical music artists and music institutions to offer exclusive content and recordings at launch, and says it will continue to do so in the future. Follow news and updates about app and music releases at @appleclassical Twitter account.
Yuuma
yuuma at 2023年03月13日 10:00:00